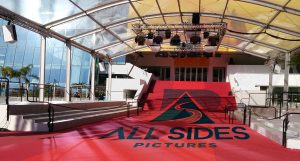 All Sides Pictures took part in the 2016 Cannes Film Festival for 3 days of meetings.
The production team presented All Sides stunts performers, pioneering filmings spots and the importance that we give to the security in extreme sets.
Meetings have also concerned the French support system for co-production and the Tax Rebate for International Production (production services).