In early 2019, All Sides Pictures accompagnied the development of an hybrid sound studio at Provence Studios (Martigues).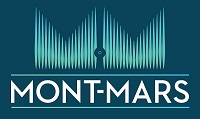 Created for a 10 year sound experience on cinema / TV series / video games, Mont-Mars has imported since 2018 to Europe a concept of mobile voice recordings (on sets).
The fixed hybrid studio will be dedicated current 2019 to the realization of sound creations for animation and immersive projects.